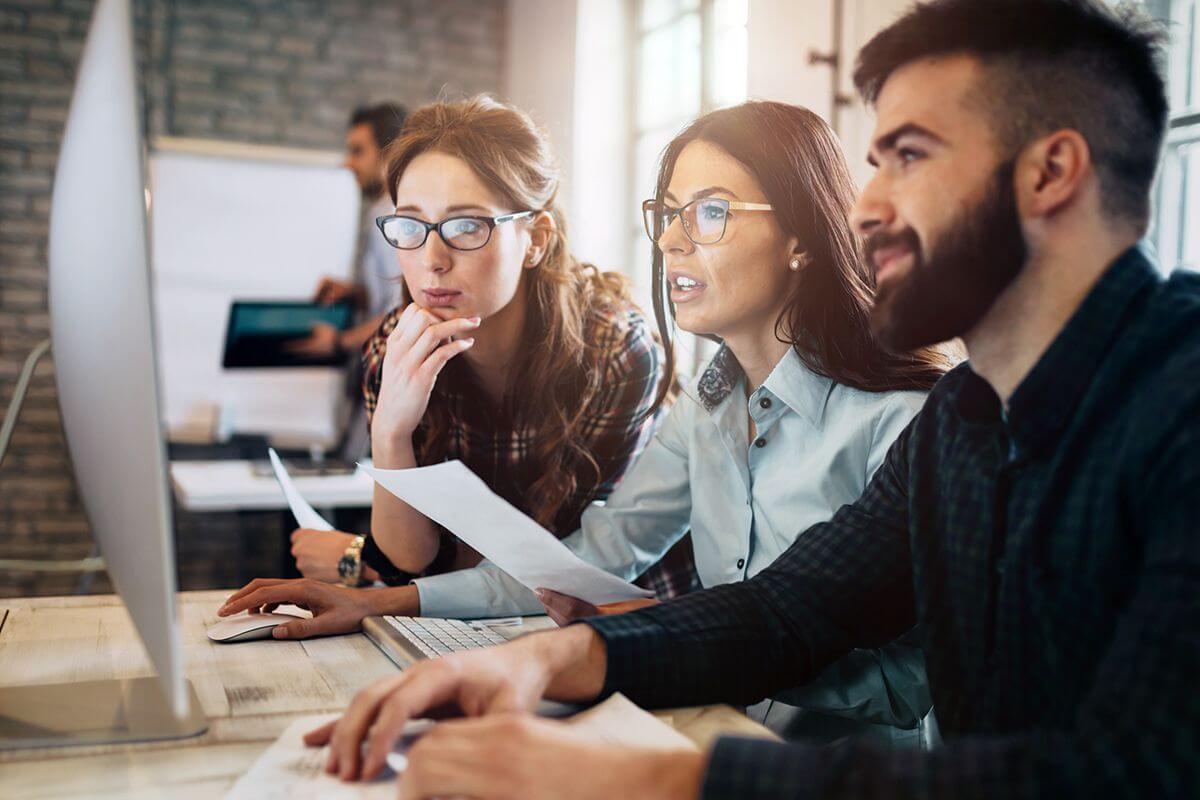 HR SOFTWARE - All employee information at your fingertips
we make regular HR chores easier and faster for you! HR Software saves you from all the manual efforts and makes organizations' employee data easily accessible with just a click. Employees can easily access and update their personal data. HR management software offers the ultimate solution,like Employee Helpdesk and Employee self-service, for employee satisfaction.
Automatic and Centralized Online HR software
Our Software is an all-in-one HR software solution made for Small and Medium businesses in India businesses. Our online HR software is backed by over 25 years of experience in all HR-related tasks. Also, It comes with integrated attendance management and leave management system with employee self-service and payroll management features. We are always analyzing our customers' need to understand how we can help them succeed more
Read more
PAYROLL SOFTWARE - Faster Payrolls. Timely Payouts.
A payroll system that adheres to best practices can bring you significant dividends. Stop juggling between confusing excel sheets. Automate your payroll for hassle-free/stress-free month ends and salaries on time. Additionally, get 100 % statutory compliance without lifting your finger. Our Software is best cloud-based payroll software that tackles all aspects of the payroll process such as processing salaries on time, avoiding tiring & error-prone manual calculations and adheres to all statutory compliances.
Read more
LEAVE MANAGEMENT - Accurate leave & approvals management
Automate your leave management process in just one click. Our Software is an easy to use cloud-based leave management system specially designed for Small and Medium businesses.
It streamlines all the critical areas of leave allocation, tracking, managing, and granting/rejecting leaves with employee self-leave tracking features. It simplifies year-end leave processing by automating leave lapsing, carry-overs, and encashment for all employees regarding the leave policy. With accurate calculations, organizations can make a smooth transition to the next financial year.
Read more
Attendance Management Solution
Attendance Management system provides real time integration with all attendance devices like Biometric, Smart card, and facial recognition devices. It offers excellent flexibility to build an organizational structure to match its time-attendance hierarchy. We provide centralized time and attendance solutions for large enterprises having offices at multi-location. It offers high scalability and modularity HR solutions for the growing demand of HR needs.
Read more
MOBILE APP - Employees Demand IT
In a world where there is an app for everything, not having an employee portal app for your company does not look good. In fact, it makes you look bad. No matter what your business is, attract and retain the best by offering the best services to your employees with a modern and fully functional mobile app. Clocking in and out automatically with the app. When employees have to mark their In and Out time manually, it often causes problems, due to human error, leading to irregularities in the accumulated data. That's why modern clocking in apps, using App, do it automatically. No more manual work time recording for the employees. Be it In Time, Out Time, Break time or Over Time, the app tracks data automatically and precisely. This App begins tracking employee's work time when the computer is switched on and stops the tracking when the computer is turned off.
Read more
Smart HR Solutions Connecting your People
Effective Employee Lifecycle Management
Digital Cloud-based Document Storage
Accurate Salary Processing
Risk-Free Statutory Compliance
Web based employee payroll management process